CiRCLE-SAPPORO, sponsored by the City of Sapporo, is an HIV testing and consultation room in Sapporo.
It is easy to get to and has a relaxed atmosphere. We very much welcome your suggestions to further improve our service.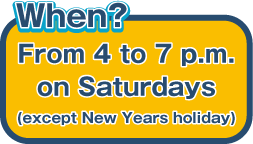 HIV tests are from 4 to 7 p.m. every Saturday.
You can drop in when you come to the city center on other business.
Managed by: HABATAKI Welfare Project
Supported by: Hokkaido University Hospital (medical assistance), Asahikawa With, Hokkaido Nanbyoren Foundation, Red Ribbon Sapporo, WAVE-SAPPORO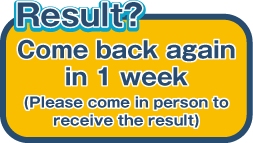 We will give you the test result between 4 and 7 p.m. on the Saturday following the test.
(Please be sure to make an appointment for receiving the result.)
**We CAN NOT give the result to anyone else, and we can not inform you via phone or email.
Please make an appointment online prior to your visit.
Go to Online Appointment Page (available 24 hours)


Click here(available 24 hours)